As I write this evening, Hallie hasn't had her precious Charlie yet. I really sympathize with her, and am saying lots of prayers for her,
since my own little Charles (Joe) came sixteen days late
(I still feel sorta traumatized about that...)! Anyway,
I'm linking up with Hallie/Jen today with my five favorites this week!
#1 - The YMCA/Bodycombat
Y'all. I'm the world's all-time non-athlete. In 7th grade, my basketball coach dubbed me "Andrea the Terrible," supposedly to encourage me to be more competitive (because I am really NOT competitive, which has it's advantages and disadvantages). But really, I know that it was more likely to be her poking fun. Ah well.
The point is, I'm no athlete. I'm not a runner. Good grief, am I not a runner. That pretty much excludes me from the club of oh, what seems like
everyone I know
. I can't get my head in it, even though I can do it.
Wellllll....five babies has taken its toll and I have, blessedly, been granted a little reprieve from the pregnant-nursing-pregnant-nursing-pregnant-nursing (and so on, and on) pattern. So I've taken the opportunity to build my health. I've lost quite a lot of weight in the last 2-3 months and I credit most of that to our membership to the Y.
My favorite class right now is
Les Mills Bodycomba
t, which seems totally like something I would hate, but I actually love it. My favorite instructor reminds me of Jillian Michaels, which I am kinda excited about. She's great. And the class is quite effective.
#2 - Similasan Homeopathic Kids Cough & Fever Relief
Somehow, we managed to make it through the winter without any sickness to write home about. The way the flu was running rampant throughout Texas was all kinds of crazy, I'm so thankful that we didn't get anything horrible like so many families suffered through.
Three out of five of my little ones have a slight cough, and one with a fever today so we took it easy (and layed off of of the Easter candy, you know sugar is so horrible when you're trying to keep up immunity!) with lots of lounging and resting. (But not for the older girls who spent the bulk of their day doing school work bahahahahaaaa)
I needed some sort of cough relief for them though, so we took a little jaunt to Walgreens, where it seemed like EVERY option was for children 6 or older. Fina and Joe are two of my three with a cough so I was pretty frustrated. Well, I found this homeopathic option (which is totally my preference anyway, I hate drugs) and have been surprised at how much better they have been feeling.
I don't know why I'm surprised. My first foray into homeopathic was Hyland's Teething Tablets, which are like little tablets of magic in a bottle.
#3 - Homeschool curriculum that gives me a script
I'm not a teacher. I didn't want to be a teacher. And now, I'm teaching my kids at home. Funny how life turns out sometimes, no? Homeschooling has never been my most favorite idea ever, and I've never really pretended that I felt that way. However, even I can admit it has some great perks, notably flexibility, close family and sibling bonds, an ability to focus on virtues and life skills, etc.
So, something that is totally my favorite right now is curriculum that is scripted for me. That means I don't have to prepare way ahead, I don't have to worry that I'll say something confusing (which I often do in math), and I feel more confident that things will go well.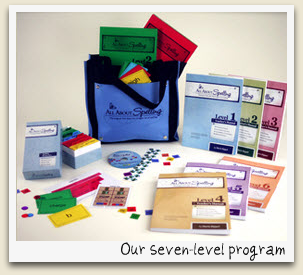 #4 - Connectagons
For Christmas, we got one of the girls a set of
Connectagons
from HearthSong (which pretty much has some of the coolest toys ever, and I think toys are one of my favorite things to shop for and am picky about). The girls were playing with them today, which made me think of them for this post. I love giving my girls lots of construction toys. They have quite a variety, but these are really unique.
Speaking of toys, can I just sing the praises of Learning Express?
Upon entry to the store, it seems expensive. What I've found is that most of the expensive things can be found for less on Amazon. (For example, I would never buy a
Bilibo
or a
PlasmaCar
there, two of our favorite toys, because they are so much less expensive online.)
However, I have found a lot of reasonably priced treasures there. A favorite lately has been a long real rope jump rope, that was a mere $5.99 and has offered lots of active play for several girls at a time. I got most of the girls' Easter basket treats there, as I try to keep the candy to a minimum because it makes
certain people
crazy. Some big hits this year were a resilient magnifying glass, a bug "locket," a wind up bunny, a light up yo-yo,
this Usborne doodle book
, stick on earrings with matching rings, a unicorn Beenie Boo, and a few other things here and there. I forgot to get them the sour cream and chive flavored grasshoppers and Pop Rocks gum that I had planned on...but ah well, I'll find an occasion for those!
I just love that they offer nice quality toys for my children. And it's the best for birthday party gifts, because they gift wrap for free!
So, those are my top five favorites this week! What are you loving this week?